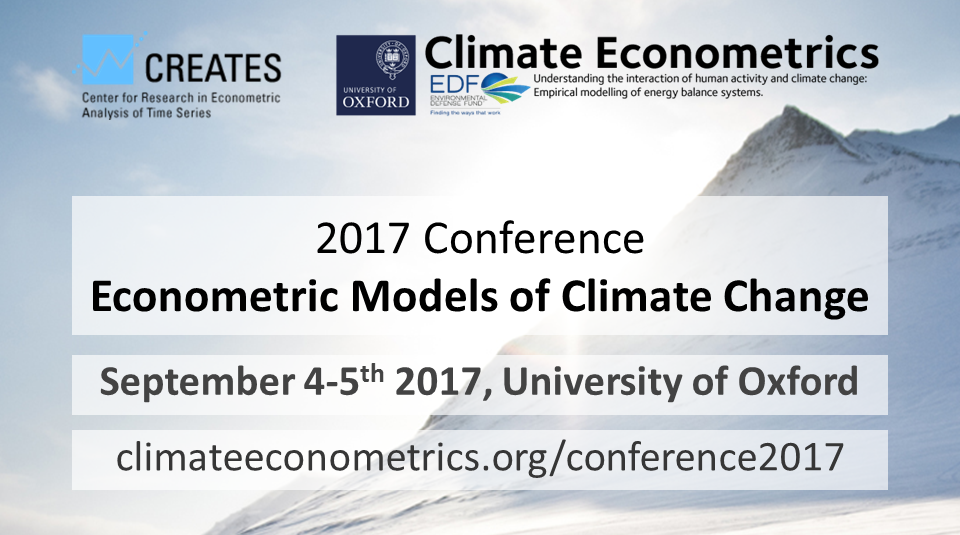 2017 Conference on Climate Econometrics

The next conference on econometric models of climate change will take place at Nuffield College, University of Oxford, on September 4th-5th, 2017. A call for papers will follow in spring 2017.
Join the Climate Econometrics network to receive conference updates and the call for papers.
Organisers: