UCL PALS Green Day – Talk by Luke Jackson
14th March 2019 @ 3:00 pm

-

4:00 pm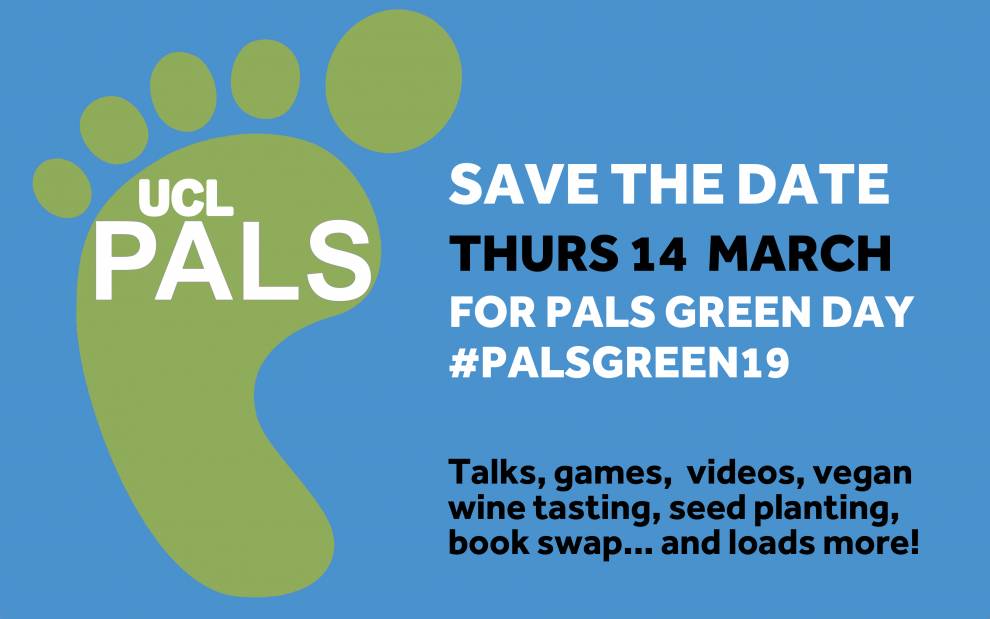 The UCL PALS Green Day #PALSGREEN19 will take place on Thursday 14 March 2019.
They have a jam-packed programme of events across various PALS sites (Bedford Way, Chandler House, Alexandra House, Torrington Place and Gower Street) including the infamous green feet, seed-planting, sustainability talks, green-themed films, vegetarian food, vegan wine tasting… and loads more!
Luke Jackson will be giving a talk on sustainability – (ICN Room B01; to attend please register with ah.reception@ucl.ac.uk before the event). Luke will talk about the work he's been doing researching the impact of climate change on sea levels and suggest ways we can get involved with the practical solutions that exist and work towards lowering our carbon footprint.